Limited Edition Print - Future Oceans - October 6th, 2016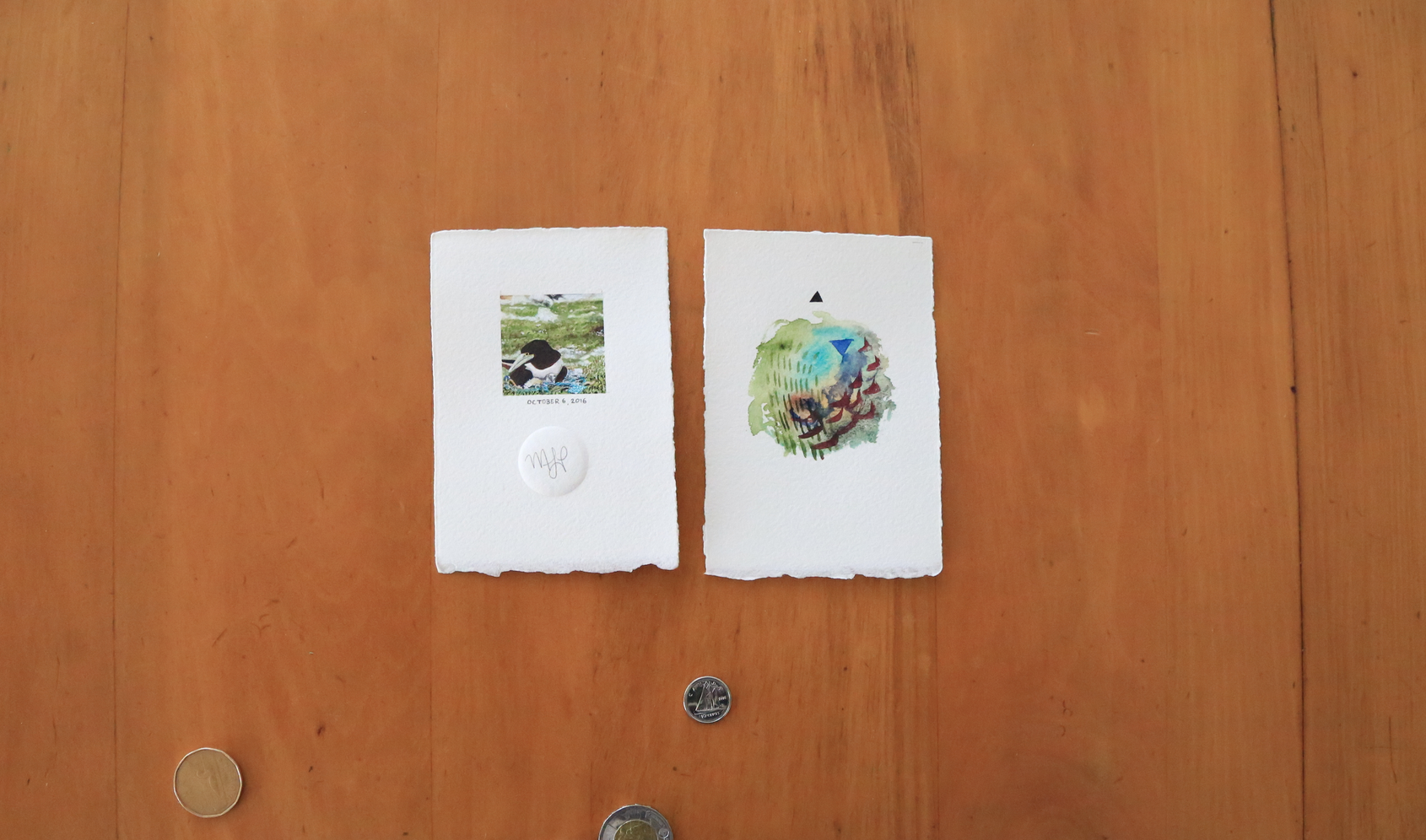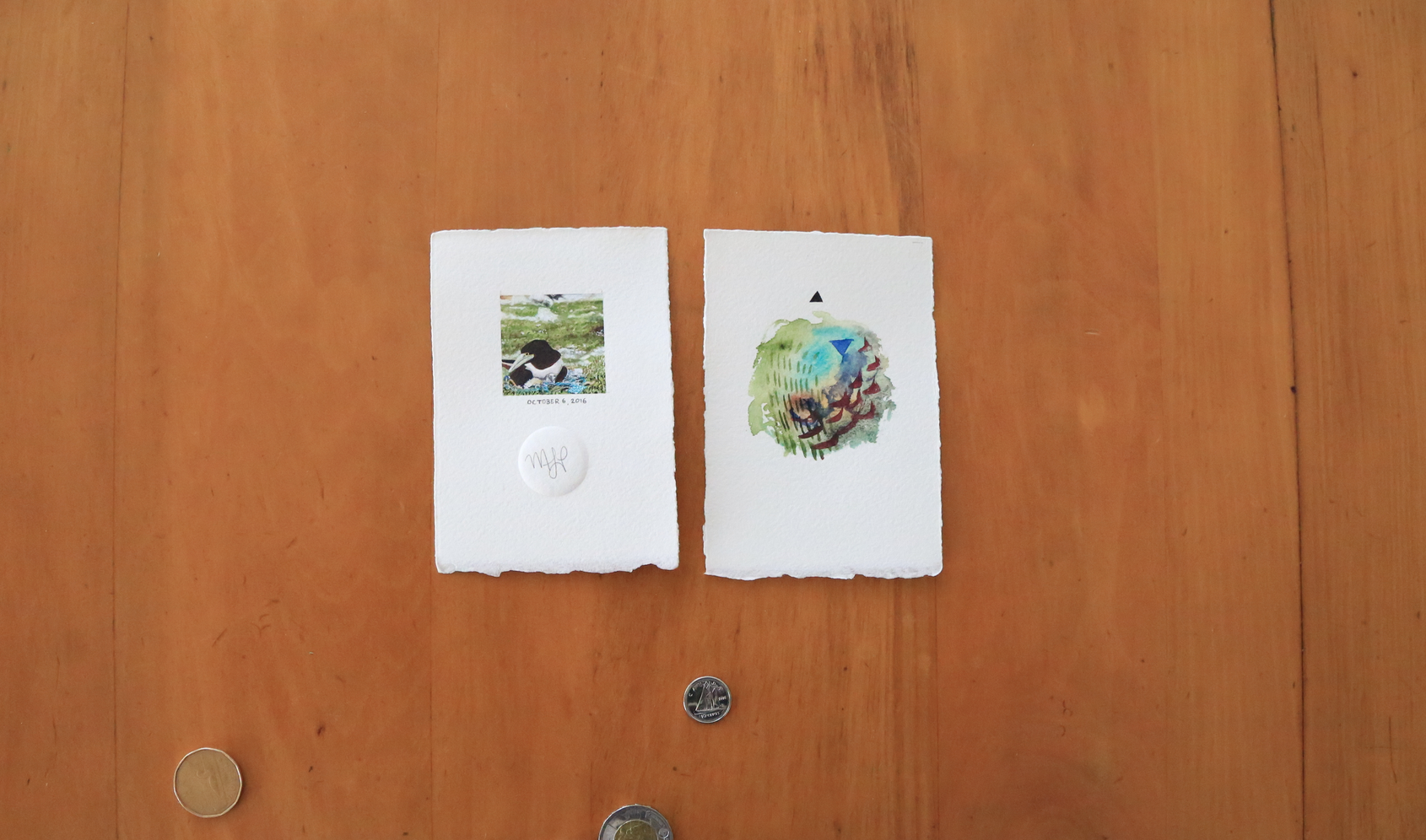 Limited Edition Print - Future Oceans - October 6th, 2016
These limited edition prints are archival quality reproductions of the tiny watercolour landscapes from my 50 day Future Oceans project in Fall 2016. Professionally printed by Fidelis Art Prints on a softly textured bright white watercolour paper. Prints are 4 x 6 inches with straight edges. The painting rests in the centre of the paper, confined to a 37 x 37 mm square - just like the original painting. Prints are embossed with a raised circle and signed by Marisa in pencil.
there are 25 prints in this edition.

these digital reproductions are printed to order and take 5-7 business days to leave our studio

local pickup is not available for this item

photos shown are of another print in the series, to show quality and packaging details
Please specify at checkout if you would like the abstract colour study pair that goes with your tiny landscape print. It's complimentary.
🙋🏻 Ocean Advocate: Kahi Pacarro, founder of Sustainable Coastlines Hawaii. A grassroots organization dedicated to cleaning up plastic and waste from Hawaiian beaches. "Sustainable Coastlines Hawaii started in 2010 with 8 friends sitting around a table in a small house in Kaimuki. Inspired by our good friends Sustainable Coastlines in New Zealand, we decided to take keeping our beaches clean into our own hands while making the work fun. What we've learned along the way is that cleanups can only do so much. We now utilize our cleanups to inspire better consumer behaviors and continued coastal stewardship through cleanups, education, social media, and more. We are run by a small full time staff and a large team of dedicated volunteers. "
🌎 Location: Hawaiian Islands
✌️ Action: Inviting people to help clean up!