Limited Edition Print - Future Oceans - October 29th, 2016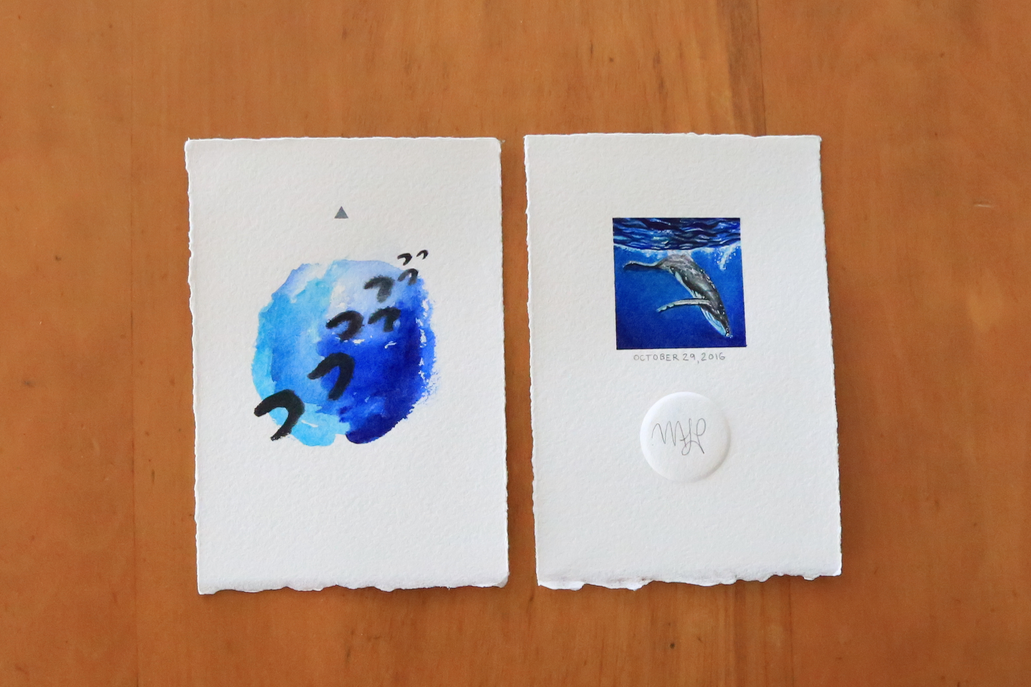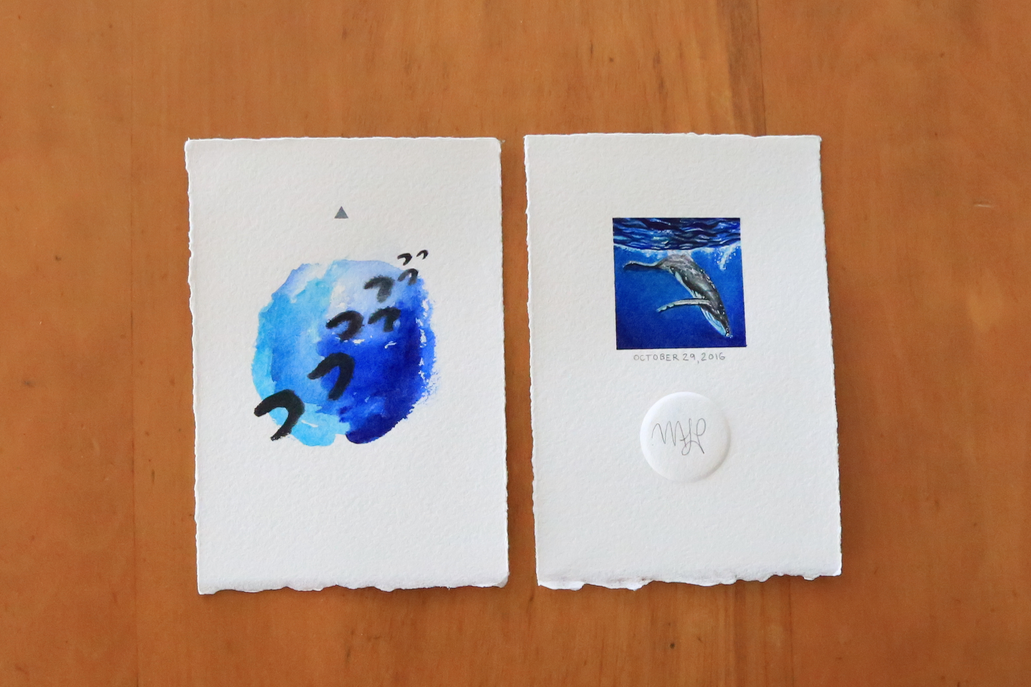 Limited Edition Print - Future Oceans - October 29th, 2016
These limited edition prints are archival quality reproductions of the tiny watercolour landscapes from my 50 day Future Oceans project in Fall 2016. Professionally printed by Fidelis Art Prints on a softly textured bright white watercolour paper. Prints are 4 x 6 inches with straight edges. The painting rests in the centre of the paper, confined to a 37 x 37 mm square - just like the original painting. Prints are embossed with a raised circle and signed by Marisa in pencil.
there are 25 prints in this edition

these digital reproductions are printed to order and take 5-7 business days to leave our studio

local pickup is not available for this item

photos shown are of a different print in the series, to show quality and plastic free packaging detail
Please specify at checkout if you would like the abstract colour study pair that goes with your tiny landscape print. It's complimentary.
🙋 Ocean Advocate: Kayleigh Burns @mermaid_kayleigh
Kayleigh "Kay" Burns is a shark naturalist, safety diver, PADI divemaster, and conservationist for One Ocean Diving in Honolulu, Hawaii.

🌎 Location: Vavau, Tonga
I was fortunate enough to visit Vavau, Tonga to interact with natures most majestic animal, the Humpback Whale. I chose this photo because this particular calf left quite the impression on my heart and my spirit. Much like human children, the calves have the most playful, gentle, and curious nature. It instilled in me that we truly are all connected.

I would like the proceeds of this amazing artwork to go to Ric O'Barry's Dolphin Project as they are currently fighting in efforts to stop the slaughter and capture of wild dolphins and whales in Taiji, Japan. We can no longer sit back and watch as these astonishing, intuitive creatures become killed or captured for our entertainment.#endcaptivity

Photo courtesy of @camgrantphotography

✌️ Action: About four times a year @oneoceandiving @waterinspired and @keiko_conservation's passionate group members get together in various locations in need around the island to host a local reef and beach clean up event! On average we'll get hundreds of pounds of rubbish cleared from the area and give away thousands of dollars worth of prizes from dedicated, passionate, and environmentally minded sponsors. The event always inspires me and fills my heart with immense joy to see so many likeminded individuals working together for the health of our oceans.